As furniture goes, it's primary function is functionality, right?
Chairs are to be sat on, tables used for eating at, beds for sleeping. It's pretty clear that much of our belongings are meant for functionality. The means of which to live a fairly comfortable existence. But when does furniture, for all it's form and functionality, become art?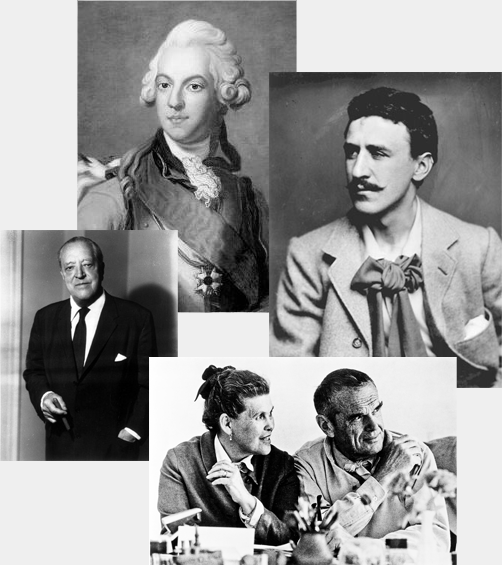 It may surprise you to know that some of the earliest embracers of furniture as art were architects. Their passion for creating inspiring buildings naturally turned to creating furnishings that would coincide with their projects, thus making sure the atmosphere as a whole would project a kind of beauty as seen through the imagination of the architects by the people.  A chair became more than a chair. It was adorned, shaped and molded with carved woods, gold filigree and beautiful fabrics. It had  varying shapes from tudor style to Louis XVI, which have all become iconic shapes we live with today. Even in the 20th Century, it was architects such as Charles Mackintosh, Walter Gropius, Mies van der Rohe, or Eames that explored the sculptural nature of what furniture could be with new materials such as glass and steel, or bent plywood. It is these architects that sparked the flame that turned merely functional items into art.
A recent exhibition at Circa Gallery in Minneapolis explores the relation of furniture in conjunction with modern art to showcase the true beauty of a notion we have lost in society; that of seeing furnishings as art. Artist/ Designer Carter Averbeck of Omforme explores the limitless possibilities for elevation of form to become more than the sum of its parts. Chairs from the 1930s get a makeover worthy of avant grade appeal, mid century chairs get a bolt of color and texture to enhance their sculptural shape even more so. Averbeck says that we've lost the art of furniture appreciation in the mass market culture. That our fast moving culture now doesn't even recognize innovative design says a lot about the value we place on convenience over aesthetics. It is why we purchase things that are good enough; we won't have it long before the next purchase. Our brains aren't attuned to the art of the detail.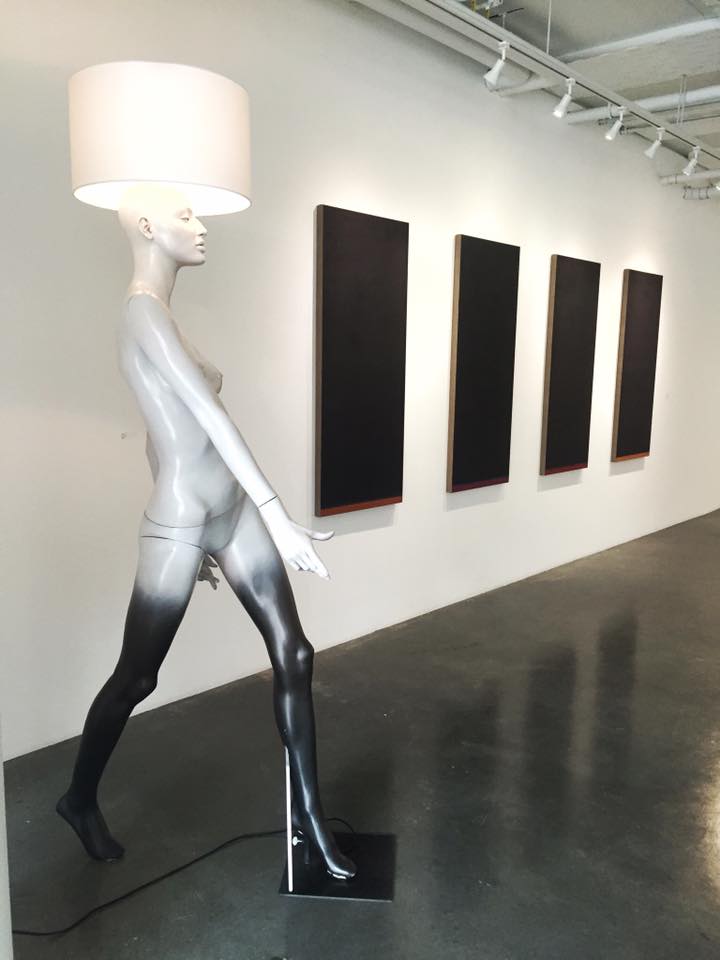 Today, replicas of iconic, decades old design have become de rigueur. "I call the first part of the 21st Century the Golden Age of Replicas. It's a recycling of old concepts, but certainly not an exploration of new design anymore" says Averbeck. Now, no one has to think about exploratory design because we're told what to like. Manufacturers regurgitate old design = consumer dollars. It's a pretty sad state of affairs for designers trying to break the mold into new territories as once did Eames, or Gropius.
These days it's expensive to produce artful furnishings. The amount of time and effort needed to create new items has a price tag, one that most consumers won't pay. While the public can appreciate such beauty from a new version of a chair per se, it is never thought of as something to live with.
Yet in Averbeck's world, it is,..
Carter's formula for exploring new territories in artful furnishings by innovative restyling has found a new audience. One that is tired of having the same design shoved down their throats, who yearn for new ideas and versions of home decor or interior design. Omforme has proven to be the candy for design junkies who aren't always searching for new, but definitely something different. Averbeck doesn't regard himself as a pioneer, or even an innovator, but as an artist keenly attuned to seeing the potential of beautiful transformations within furniture. Walking through Circa Gallery seeing both modern art and unique furnishings together, gives hope that the art of furniture will survive.