I was over at a client's one day getting their home ready for a neighborhood home tour they were participating in. I was putting all the accessories in place and arranging the furniture so that it was just perfect. There were several gracious old homes on the tour, many of them had been photographed for magazines in the past, but my client's home is the oldest, and the one house in the neighborhood that arouses the most curiosity because it sits high up on a hill with a craggy set of winding steps flanked by gargoyles. In essence, it's the creep-tastic home on the block. The kind you see in scary movies.
I had been working with them for several years, picking up the perfect items when we've found or needed them. Slowly creating a home that reflects both of their personalities of savvy candor and ease with open heartedness to chic cultural influences. I generally work on a casual basis with people, allowing their homes to progress  over time; as if each piece acquired adds to the story of the home and the lives within.
"OMG, we look RICH! How did that happen,….?"
While my clients were busy preparing some snacks for the event in the kitchen, I took the opportunity to take a snapshot of their living room with my cell phone camera just because it was looking mighty pretty. The shot turned out nicer than I had anticipated, and so I showed my clients the image.
Their response was quite unexpected.
Husband: "OMG we look RICH! How did that happen, considering we aren't?"
Wife: "Yeah, that's a crazy good shot!! You know,..I don't know why people don't use Interior Designers more. You, (Carter), have saved us from wasting our time trying to find the right items while saving us thousands of dollars by not buying the wrong stuff." "You got our vibe from the start. So,..why is it so hard for people to use Designers?"
Good question: Why is it so hard for people to use Interior Designers?
There's a couple of reasons as to why and I can state a few below:
FEAR: The interior design profession is seen as an intimidating one. It's also seen as a luxury or superfluous where only the wealthy hire such experts. While this isn't true, this myth has such a stronghold on the public consciousness, that it's perenially a hard one to shake off. Interior Designers are like any other profession where one would need an expert to get the right results. A good lawyer, plumber, contractor or doctor are considered worth the price tag, but designers more often than not get a bum wrap for their expertise. Certainly magazines and social media showcasing extravagantly designed homes don't help play down the preconceived high price tag. People fear designers will be too expensive and thus bypass our expertise to help them.
THE INTERNET: The internet is a vast resource for design and design ideas. It's pretty much endless in terms of options. Naturally, many may think that it's easy to just follow a tip or copy an inspiration from a blog or buy that cheap replica chair online thinking it's going to look good the second it arrives. Sadly, this is usually where a rude awakening happens as that bargain chair you thought was going to be great doesn't even come close to resembling the photoshopped image you saw online. Quite often, novice, DIY designers make the mistake of not knowing size, scale or quality of the item they are buying – it just looks pretty online so they get it. Once it arrives, sending it back may be a challenge, so living with your mistake is just what you do. Money lost rather than well spent. Yes, you do get what you pay for, and with the internet being what it is, this is an easy trap to fall into. I've always said: "Buy quality once, you cry once. Buy cheap once, you cry a lot!"
"Buy quality once, you only cry once.
Buy cheap once, and you'll cry a lot!"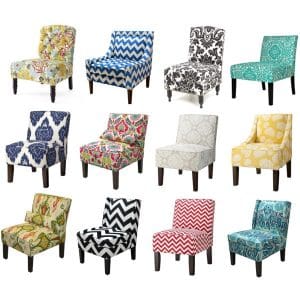 CHOICE: There are so many choices these days for design, people get the idea that all this choice is a good thing. But limitless choices actually cause more problems than they solve. First of all, it can become overwhelming. While you spend countless hours, days weeks, years perusing Pinterest lets say,  interior designers can quickly navigate and pinpoint the right style much much faster; literally warp speed in comparison. So if your time isn't valuable, go head and scour for that deal forever. If your time is indeed valuable, then an interior designer can get you where you want to be sooner than you think
FREE DESIGN ADVICE: Many big box stores advertise free design advice from their "design team". Sounds attractive right? Why hire an independent interior designer when you can get the advice free, right? That's why so many people opt to use these services. But in reality, it isn't free. Most of these store designers are actually salespeople who have to fulfill a sales quota. They will get to know you enough to make the sale whereas an independent designer will get to know you much more thoroughly, your real style, innate preferences and designs around you – not a catalog.
"An independent Designer designs
around you,..not a catalog."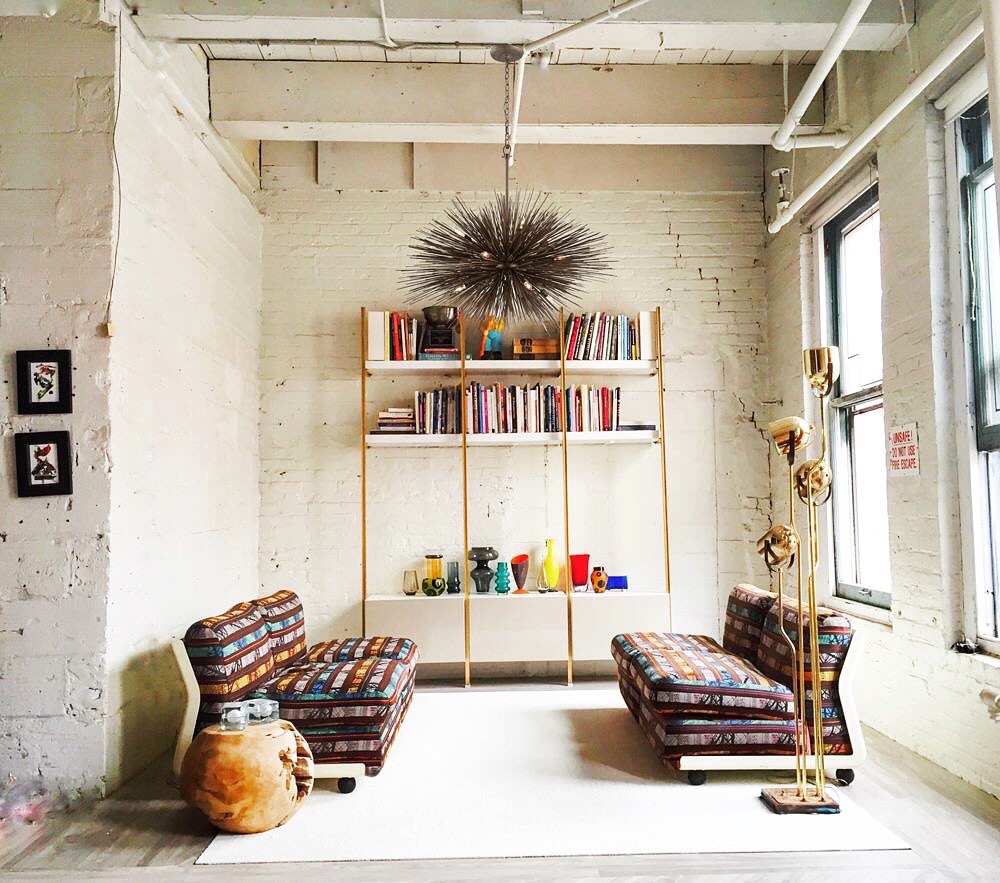 PROBLEM SOLVERS EXTRAORDINAIRE:
Our jobs as designers, in reality, is to problem solve design dilemmas. That awkward room size, the maze of small rooms or strange floorpan. Architectural features that seem fantastic on premise such as open floor plans or double height ceilings, that prove to be problematic once you've moved in. We first decipher the issues at hand, find solutions and then start to interject the client's personality into a space. Many designers actually pay attention to client budgets and will work within the limits, finding things that a client, on their own, would never be able to obtain. Yes, we may have a higher hourly rate than those "free services" at a big box store, but what we do for our clients is get the job done right,..the first time.
So what's the best way to get over your fear of hiring an interior designer? Make a phone call, ask questions and decide for yourself if using a designer is worth it. Usually it is, if not for expediency and expertise, but for getting the beautiful home you desire faster than you ever though possible. Designers are in the service industry after all, we are here to serve you. Our training and eye for detail can and should be utilized by all, not just the rich. As my client's above proclaimed, "You helped us look rich when we are not."
You see, you've been in the driver's seat the entire time,………….you just didn't know it!