Cannot wait for the shenanigans to begin at our upcoming "Awkward Photos & Brunch With Bad Santa" on December 6th from 11am – 5pm at our shop located in the uptown area of Minneapolis.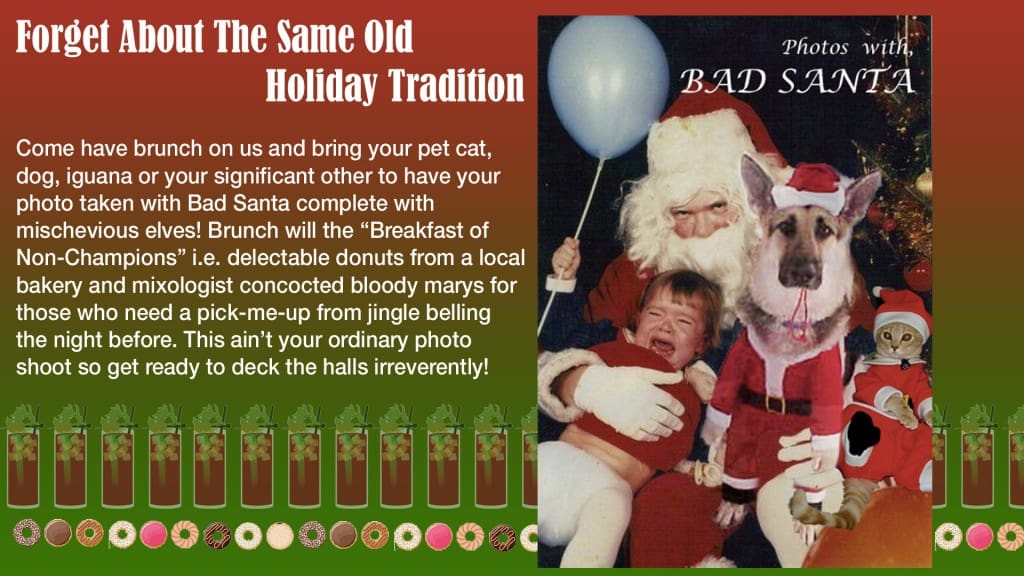 In order to get you in the right frame of mind, we though it would be great to inspire your craving for awkwardness in your own photo op by looking at these lovable-yet-awful examples of just how bad it all can be (in a good way of course). We hope to see you there and at your awkward best!
Remember, mischevieous elves will be handing out bloody marys in case you've a hangover from jingle belling the night before and of course you can stuff your face with donuts to amp the sugar high before your photo op.
See you there and at your
"awkward" best!