Springtime is just around the corner. Time to start dreaming of replacing those last bits of Winter blues with the freshness Spring. This year at the Minneapolis Home & Garden Show, green is definitely the theme of the event. We are thrilled to participate  in this year's Home & Garden show with a brand new feature "Ask The Expert" where four fantastic Interior Designers will answer your design dilemmas in 15 minute complimentary sessions throughout the event. There will also be a four panel discussion on the MainStage where we can answer everyone's questions at once.
For the kickoff, I was personally thrilled that a local publication, Lavender Magazine decided to write about the exciting changes at the event, including a nice write up of our business and how it's influencing the mindset of consumers on purchasing older-turned-new items and the quickly fading stigma behind such purchases. You can read about it here by clicking on the photo cover of the magazine below: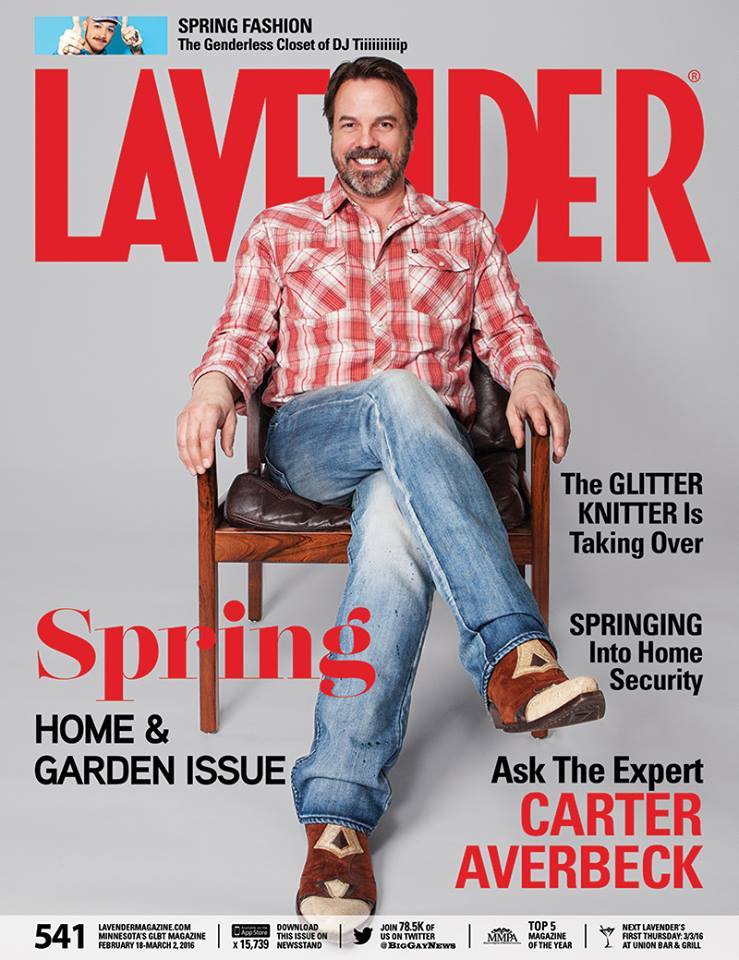 In addition to our presence, we will be joined by three other incredibly talented Interior Designers: Jacque Bethke, Lucy Penfield and Kelli Kaufer who will help answer all your questions from simple DIY projects to complete design inspiration ideas. For more Information of the show and tickets, please visit Minneapolis Home & Garden Show and we will see you there!