What We Do
We transform things,.. furniture, homes, lives right here in Minneapolis, Minnesota.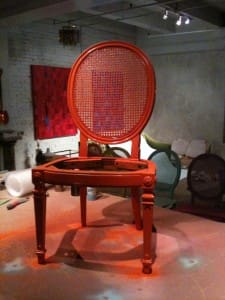 Omforme: (verb) is a Norwegian word meaning " To Transform"; and that is exactly what we do with previously owned furnishings, taking each piece forward into a modern realm ready to settle back into your home with panache. We showcase new items made from salvaged and reclaimed materials by a community of like minded, passionate artisans and craftsmen who believe that beautiful items can come from existing materials. We also do our part to transform the lives of others by giving back to charities through sales of our goods and offering opportunities for those in the process of rebuilding their lives, a chance to learn how to create beautiful things themselves.
Why do we do this? Because we value our planet and have a deeply rooted mission to do our part to help save it by reducing the amount of  perfectly "good" goods that are discarded regularly in our landfills. We also care about people, after all, a community starts with a helping hand. 
Educating consumers on how to "Reduce Reuse, Restore" is one thing, showing transformed furnishings that are simply gorgeous is another. It is proof that great things can come from the most unexpected resources.